This weekend we had a family reunion down in Nowhereville MO. I hadn't been down there to see all my family since Princess was a little bitty baby and hadn't seen my great grandma's farm since she passed away in 2002. We had so much fun! My little munchkins got to meet all the other family munchkins and they played and played and were very sad when it was time to say goodbye. My grandma was very surprised when the family decided to celebrate her 80th birthday with a huge cake, balloons, cards and even some gifts. Oh and you can't forget the awesome, homegrown sweet corn! YUMMY!
While we were there we decided to visit grandma's farm house, which now belongs to a cousin. They redecorated and the house looks amazing, yet it still felt like 'home' I almost cried walking up and not seeing Grandma S waiting at the door. I got to go back on her land for the first time, we weren't allowed as kids because of the cattle. It felt incredible to just stand there and look over all the land, that when I was little went as far as I could see. It was really sad realizing how much of it is gone now but I am glad I got to go.
Then we visited the cemetary and Princess got really upset that she never got to meet her namesake, that was pretty hard to explain to a 5 year old who hasn't had to deal with death yet. But we got through it and Princess drew her Great Great Grandma S a picture to look at in Heaven. :)
We had such a great time being around all of our family and I hope we get to go back soon, if for nothing else to let the kids all play together again. Here are a few pics of the kids playing....
Fun on the Merry Go Round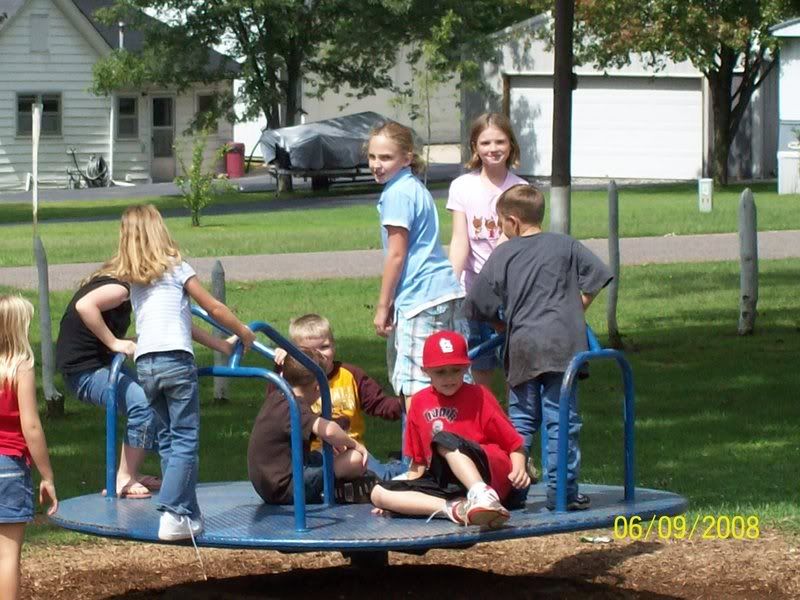 and on the firetruck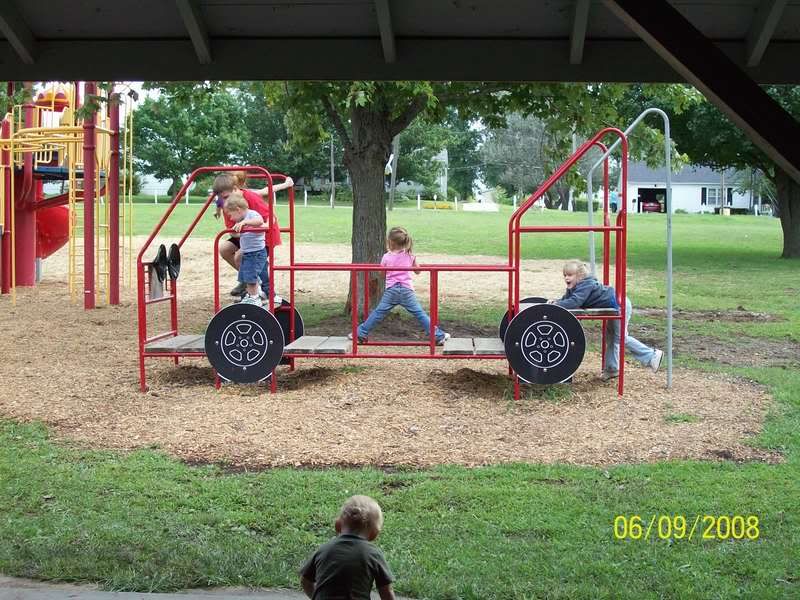 The Baby wishing she could play too
G'Paw will play with me...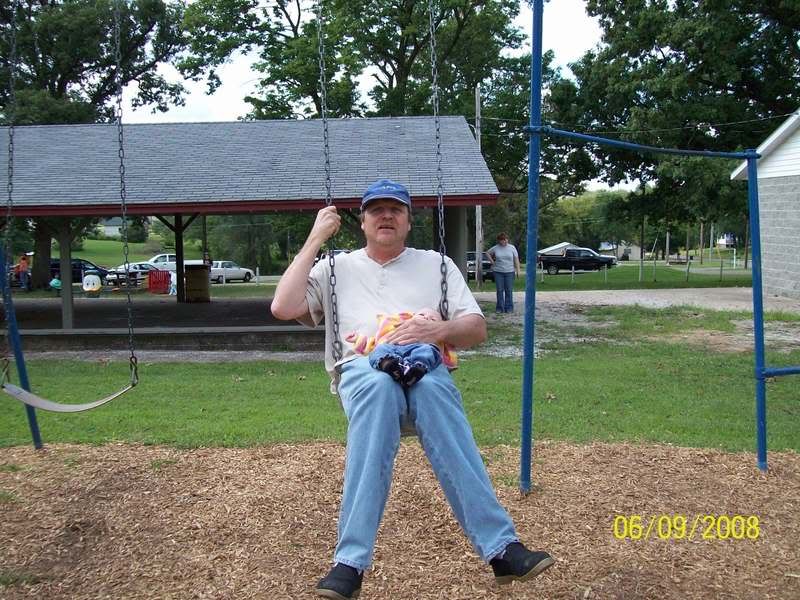 Princess Posing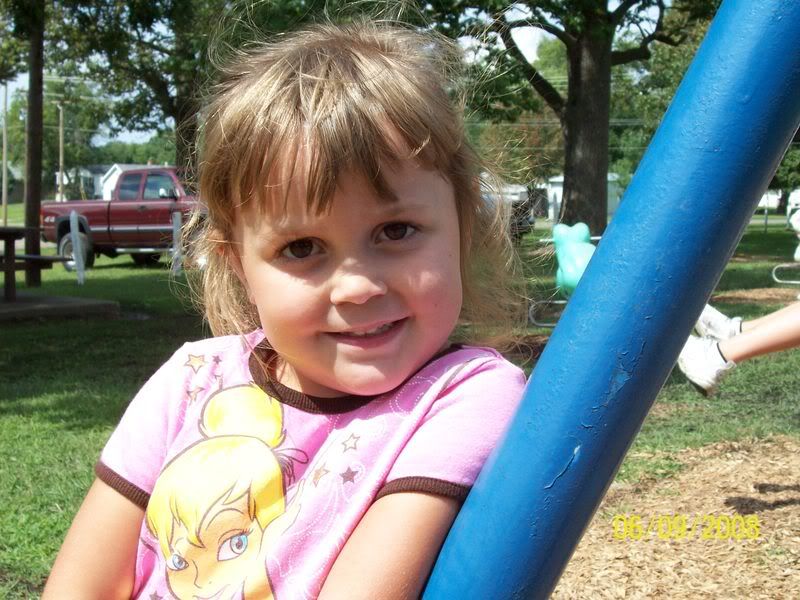 Buzz sad cause it is time to leave all his new 'friends'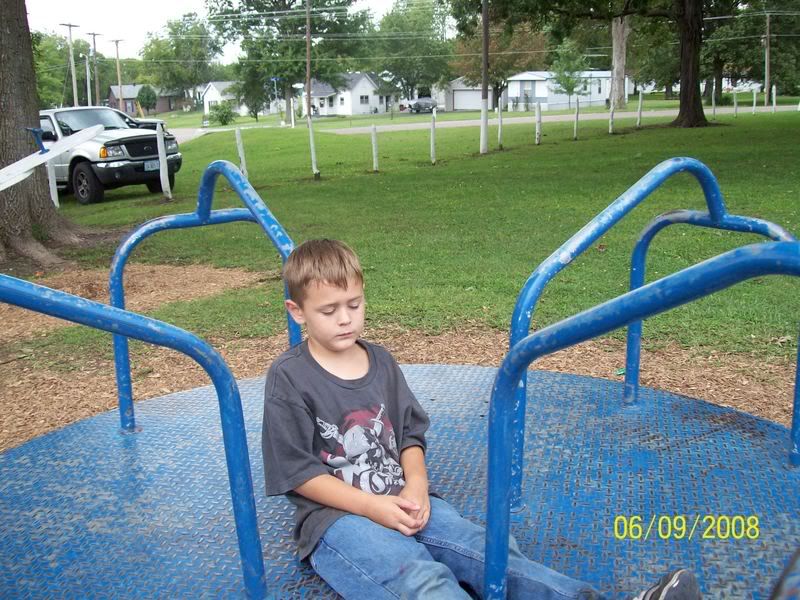 It's Been a VERY long day!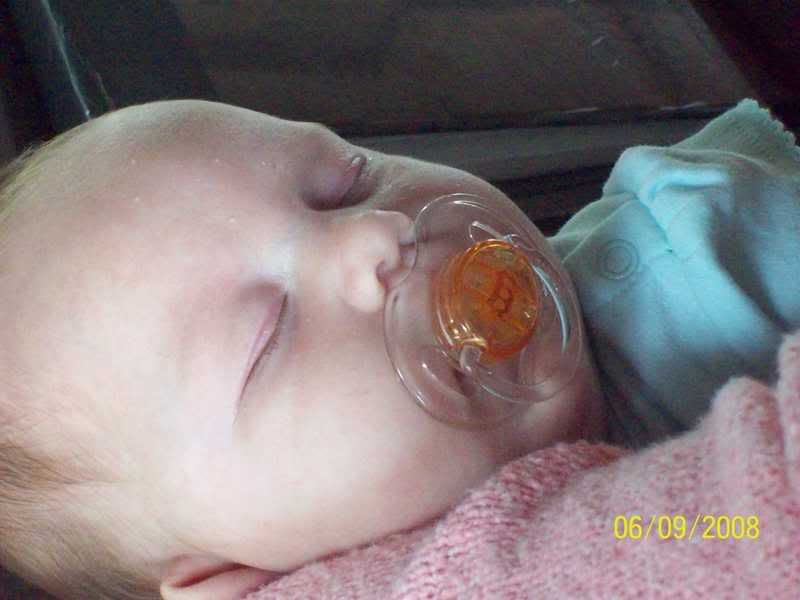 and just to let you all see how 'redneck' we really are....G'Paw being goofy, as usual!